Reasource
Lithium-ion battery
A lithium-ion battery or Li-ion battery (abbreviated as LIB) is a type of rechargeable battery. Lithium-ion batteries are commonly used for portable electronics and electric vehicles and are growing in popularity for military and aerospace applications.[9] The technology was largely developed by John Goodenough, Stanley Whittingham, Rachid Yazami and Akira Yoshino during the 1970s–1980s,[10][11] and then commercialized by a Sony and Asahi Kaseiteam led by Yoshio Nishi in 1991.
In the batteries, lithium ions move from the negative electrodethrough an electrolyte to the positive electrode during discharge, and back when charging. Li-ion batteries use an intercalated lithium compound as the material at the positive electrode and typically graphite at the negative electrode. The batteries have a high energy density, no memory effect (other than LFP cells)[12] and low self-discharge. They can however be a safety hazard since they contain a flammable electrolyte, and if damaged or incorrectly charged can lead to explosions and fires. Samsung were forced to recall Galaxy Note 7 handsets following lithium-ion fires,[13] and there have been several incidents involving batteries on Boeing 787s.
Chemistry, performance, cost and safety characteristics vary across LIB types. Handheld electronics mostly use lithium polymer batteries (with a polymer gel as electrolyte) with lithium cobalt oxide (LiCoO
2) as cathode material, which offers high energy density, but presents safety risks,[14]especially when damaged. Lithium iron phosphate (LiFePO
4), lithium ion manganese oxide battery (LiMn
2O
4, Li
2MnO
3, or LMO), and lithium nickel manganese cobalt oxide (LiNiMnCoO
2 or NMC) offer lower energy density but longer lives and less likelihood of fire or explosion. Such batteries are widely used for electric tools, medical equipment, and other roles. NMC in particular is a leading contender for automotive applications.
Battery pack
A battery pack is a set of any number of (preferably) identical batteries or individual battery cells.[1] They may be configured in a series, parallel or a mixture of both to deliver the desired voltage, capacity, or power density. The term battery pack is often used in reference to radio-controlled hobby toys and battery electric vehicles.
Components of battery packs include the individual batteries or cells, and the interconnects which provide electrical conductivity between them. Rechargeable battery packs often contain a temperature sensor, which the battery charger uses to detect the end of charging. Interconnects are also found in batteries as they are the part which connects each cell, though batteries are most often only arranged in series strings.
When a pack contains groups of cells in parallel there are differing wiring configurations which take into consideration the electrical balance of the circuit. Battery regulators are sometimes used to keep the voltage of each individual cell below its maximum value during charging so as to allow the weaker batteries to become fully charged, bringing the whole pack back into balance. Active balancing can also be performed by battery balancer devices which can shuttle energy from strong cells to weaker ones in real time for better balance. A well-balanced pack lasts longer and delivers better performance.
For an inline package, cells are selected and stacked with solder in between them. The cells are pressed together and a current pulse generates heat to solder them together and to weld all connections internal to the cell.
Lithium polymer battery
A lithium polymer battery, or more correctly lithium-ion polymer battery (abbreviated as LiPo, LIP, Li-poly, lithium-poly and others), is a rechargeable battery of lithium-ion technology using a polymer electrolyte instead of a liquid electrolyte. High conductivity semisolid (gel) polymers form this electrolyte. These batteries provide higher specific energy than other lithium battery types and are used in applications where weight is a critical feature, like mobile devices and radio-controlled aircraft.[1]
AC adapter
An AC adapter, AC/DC adapter, or AC/DC converter[1] is a type of external power supply, often enclosed in a case similar to an AC plug. Other common names include plug pack, plug-in adapter, adapter block, domestic mains adapter, line power adapter, wall wart, power brick, and power adapter. Adapters for battery-powered equipment may be described as chargers or rechargers (see also battery charger). AC adapters are used with electrical devices that require power but do not contain internal components to derive the required voltage and power from mains power. The internal circuitry of an external power supply is very similar to the design that would be used for a built-in or internal supply.
External power supplies are used both with equipment with no other source of power and with battery-powered equipment, where the supply, when plugged in, can sometimes charge the battery in addition to powering the equipment.
Use of an external power supply allows portability of equipment powered either by mains or battery without the added bulk of internal power components, and makes it unnecessary to produce equipment for use only with a specified power source; the same device can be powered from 120 VAC or 230 VAC mains, vehicle or aircraft battery by using a different adapter. Another advantage of these designs can be increased safety; since the hazardous 120 or 240 volt mains power is transformed to a lower, safer voltage at the wall outlet and the appliance that is handled by the user is powered by this lower voltage.
Battery charger
A battery charger, or recharger,[1][2] is a device used to put energy into a secondary cell or rechargeable battery by forcing an electric current through it.
The charging protocol (how much voltage or current for how long, and what to do when charging is complete, for instance) depends on the size and type of the battery being charged. Some battery types have high tolerance for overcharging (i.e., continued charging after the battery has been fully charged) and can be recharged by connection to a constant voltage source or a constant current source, depending on battery type. Simple chargers of this type must be manually disconnected at the end of the charge cycle, and some battery types absolutely require, or may use a timer, to cut off charging current at some fixed time, approximately when charging is complete. Other battery types cannot withstand over-charging, being damaged (reduced capacity, reduced lifetime), over heating or even exploding. The charger may have temperature or voltage sensing circuits and a microprocessor controller to safely adjust the charging current and voltage, determine the state of charge, and cut off at the end of charge.
A trickle charger provides a relatively small amount of current, only enough to counteract self-discharge of a battery that is idle for a long time. Some battery types cannot tolerate trickle charging of any kind; attempts to do so may result in damage. Lithium ion battery cells use a chemistry system which does not permit indefinite trickle charging.[3]
Slow battery chargers may take several hours to complete a charge. High-rate chargers may restore most capacity much faster, but high rate chargers can be more than some battery types can tolerate. Such batteries require active monitoring of the battery to protect it from overcharging. Electric vehicles ideally need high-rate chargers. For public access, installation of such chargers and the distribution support for them is an issue in the proposed adoption of electric cars.
Laptop
A laptop (also laptop computer), often called a notebook, is a small, portable personal computer (PC) with a "clamshell" form factor, typically having a thin LCD or LED computer screen mounted on the inside of the upper lid of the clamshell and an alphanumeric keyboard on the inside of the lower lid. The clamshell is opened up to use the computer. Laptops are folded shut for transportation, and thus are suitable for mobile use.[1] Its name comes from lap, as it was deemed to be placed on a person's lap when being used. Although originally there was a distinction between laptops and notebooks (the former being bigger and heavier than the latter), as of 2014, there is often no longer any difference.[2] Laptops are commonly used in a variety of settings, such as at work, in education, for playing games, Internet surfing, for personal multimedia, and general home computer use.
Laptops combine all the input/output components and capabilities of a desktop computer, including the display screen, small speakers, a keyboard, hard disk drive, optical disc drive, pointing devices (such as a touchpad or trackpad), a processor, and memory into a single unit. Most modern laptops feature integrated webcams and built-in microphones, while many also have touchscreens. Laptops can be powered either from an internal battery or by an external power supply from an AC adapter. Hardware specifications, such as the processor speed and memory capacity, significantly vary between different types, makes, models and price points.
Design elements, form factor and construction can also vary significantly between models depending on intended use. Examples of specialized models of laptops include rugged notebooks for use in construction or military applications, as well as low production cost laptops such as those from the One Laptop per Child (OLPC) organization, which incorporate features like solar charging and semi-flexible components not found on most laptop computers. Portable computers, which later developed into modern laptops, were originally considered to be a small niche market, mostly for specialized field applications, such as in the military, for accountants, or for traveling sales representatives. As the portable computers evolved into the modern laptop, they became widely used for a variety of purposes.[3]
Other Battery and ac adapter sites:
https://www.laptop-battery-shop.com/
https://www.batteriesplus.com/
https://www.canadalaptopbattery.com/
https://www.batterycanada.com/
Our Contact Information
If you have any other question from our website, please do not hesitate to contact us, we will reply you in 24 hours, Welcome order items from our store.
Email:


Our office hours is 9:00 am - 6:00 pm BST

Find your new battery here: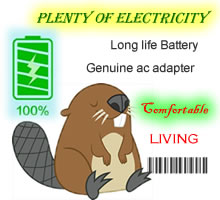 Categories
Store Data
Laptop Batteries
Ac adapters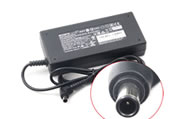 Accept Payment