Payment
We accept the following payment methods through PayPal (The Most Safety Payment Gateway for Online Shopping):
PayPal payment system supports Mastercard, Visa, Discover.




There is no sales tax for any orders ( No Commercial Value).
What is PayPal?
PayPal is an online financial service that allows you to pay for items using a secure internet account. You simply add your bank account, credit card or debit card details and whenever you pay using PayPal, you can can choose which of your cards or accounts it pays with. You can also set one to be the default payment method and that will be used unless you choose otherwise.
You can pay for items from a vast number of online and high street stores, including restaurants, petrol stations and market traders.
In addition to paying for items using PayPal, you can also receive money through the service. Any money received sits in your PayPal account and can be used when paying for something, with the balance topped up by your assigned cards or bank account.
Alternatively, you can transfer the money to one of your assigned bank accounts or cards.
There can be fee applied when you receive money to your PayPal account. For example, if you sell an item on eBay. However, the vast majority of uses are completely free to you on a personal basis. It is free to transfer money to friends or family through PayPal accounts, as long as there is no currency conversion required.
PayPal Help Protect Your Account and Your Purchases
PayPal's industry-leading fraud prevention measures and their one-of-a-kind method of keeping your personal financial information privacy from sellers & to make you a safe way to pay online. Plus, they offer the following to protect your purchases:
100% protection against unauthorized payments sent from your account. With PayPal, you're protected against unauthorized payments sent from your account.
PayPal sends an email confirmation of every account transaction.
If you receive confirmation of a transaction you don't recognize, our 24/7 customer support team will help you sort out the situation.
Dispute resolution on PayPal purchases.
When you pay with PayPal (Credit Card or PayPal account), you gain access to a forum for dispute resolution called the Resolution Center. Through it, you can file a claim against:
A physical good that you paid for but never received.
A physical good you purchased that is significantly different than what was described in the listing.
Dispute Resolution specialists gather information about your transaction and help you resolve the issue. Throughout the process, you'll be advised of your claim's status via email and on your Account Overview page
Our Contact Information
If you have any other question from our website, please do not hesitate to contact us, we will reply you in 24 hours, Welcome order items from our store. Email:

Our office hours is 9:00 am - 6:00 pm BST

Find your new battery here: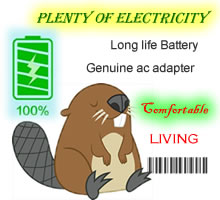 Categories
Store Data
Laptop Batteries
Ac adapters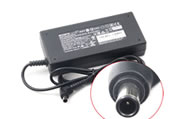 Accept Payment